Great Teachers - Marcelo Varela & Analia Vega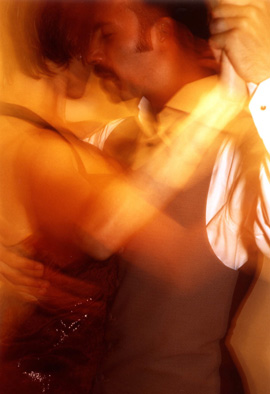 What can we say about these two? Well you have to see them dance to know how powerful and influential they are. They are dancers, teachers and choreographers of Argentina Tango and Folklore. They have enriched their dance with other activities such as Theater, Ballet, Contemporary dance and Music, with constant research and investigation.
Marcelo was part of the Company "Sensual Tango Review" in the 1994 and "Forever Tango" in 1994-1998 touring different cities of the USA and Canada.
Analia and Marcelo were dancers and choreographers of the show that took place in La Catedral del Tango, Caño 14 in 1999.
They were part of the Company "Tango Review" directed & supervised by Armando Calo in Colombia and Costa Rica . They were invited as dancers in the " A Bridge between Two Cultures Festival " organized in Italy.

They were dancers in Alan Parker's film "Evita" They were part of the Company of the Show " Tango Love & Sex " directed by Hector Aure, performing in the Avenida Theatre. They have participated in festivals, giving lessons, making exhibitions and mounting shows in their tours through the USA, Europe and Japan.
In Buenos Aires they have organised $ executed seminars with guest artists, exhibitions in Milongas with the "Color Tango Orquestra", "Los Cosos de al Lado" and others. They have more than a decade of experience working in the dance, transmitting and enjoying this universal language of Tango.